TWO LOCATIONS TO SERVE YOU!

SERVING MENIFEE, MURRIETA, TEMECULA,
SUN CITY, CANYON LAKE, FRENCH VALLEY
AND SURROUNDING AREAS
CALL NOW FOR RENT SPECIALS
(951) 679-4800
32456 HAUN ROAD ON I-215 MENIFEE

SERVING HEMET, EAST HEMET, SAN
JACINTO, DIAMOND VALLEY, IDYLLWILD
AND SURROUNDING AREAS
CALL NOW FOR RENT SPECIALS
(951) 652-5556
302 S. LYON AVENUE, HEMET
All Star Super Storage Provides You With Super Star Access and Premier Service 7 Days A Week For All Your Storage Needs!
We have the Best Prices in the Area, and We Make Moving EASY! We Provide FREE Individual Door Alarms on Every Unit Door, Computerized Gate Access, 24-Hour Camera Recording, and Excellent Customer Service. For Local Moves, We Also Provide FREE Use of Our Moving Truck for Move-In. We Provide the Truck, Driver, and Gasoline, a $170 Savings To You! New Customers Receive 50% Off for the First Two Months! CALL NOW to See How We Can make Moving Easy For You!
HEMET STORE (951) 652-5556
MENIFEE / MURRIETA STORE (951) 679-4800
We are a Super Storage Because We Provide:

Individual Door Alarms on Every Unit Door
Resident Manager Lives On-Site
Computerized Gate Access
Friendly & Professional Staff
All Ground Level Units
24-Hour Access Available
Clean and Well-Lighted Facilities
Senior and Military Discounts
Business Discounts
Moving and Packing Supplies Available
Month-to-Month Rentals
Wide Drive Aisles Can Accommodate Any Size Moving Truck

Call Now For a Super Deal and the Best Storage!
HEMET STORE (951) 652-5556
MENIFEE / MURRIETA STORE (951) 679-4800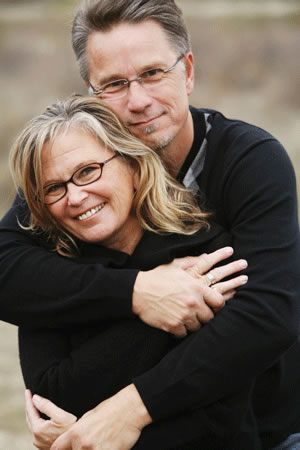 Frank & Marsha
Wow... If you are looking for a storage facility in this area then you MUST check out this place, they are the best storage facility in the area. This storage facility is above all others and the pricing is comparable to others in the area so then why rent from here? Great service, great prices, outstanding security!!!!! We have been storing our household belongings at this site for years and we will continue to rent from this place. The owners of this really did their homework when planning out "All Star Storage" this management team, they really ROCK!!!!!! we love them sincerely.

Sara S.
I had their biggest storage for a little over 2 years and had all my treasures stored there, it was great. Staff are so nice and helpful and when we moved all our things there we used their free moving truck. You cannot put a price on peace of mind and I never worried about our treasures the storages have alarms. We only had to give it up because we moved. I highly recommended to everyone!!

Luke M.
I strongly recommend All Star Storage to anyone who needs storage. They have awesome security, awesome service, and great prices. I used their moving truck to move in, and it saved me a lot of money, and they brought the truck right to my home. How awesome is that? The staff is very helpful and friendly, and the entire place is new and clean. They also gave me a free heavy duty lock when I moved in. They really do know how to make you feel special, and they really are All Stars at this place. If you need storage, this place is awesome!

Steve Adams, Adams Solar Electric
I am a return customer at All Star Super Storage because of their great customer service and excellent security. Geri and Bill are super friendly managers, and they have the most high tech security system in the area. As a business owner and licensed electrician who stores some pretty expensive equipment from time to time, I highly recommend All Star to anyone who needs storage.

Ryane J.
We have been renting from all star super storage for about a 3 years now, we love them they are friendly, helpful, they feel like family is watching over your stuff, they offer a free move in truck, and credits for referring friends and family to there facilities, the only reason we finally left is my wife and I just bought a house, and now can stick our stuff in the house, but if we ever need storage again which is very likely since our family will continue to grow, we will be coming back to them, we love them.

Megan F.
My car battery went dead the last time I was at All Star Storage, and they came out and used their truck to jump start my car. It was a hot summer day and they also gave me a bottle of cold water. I love All Star. The people that work there are great, and there prices are good too. I wouldn't store anywhere else.

The Helawell Family
CLEAN, SAFE FACILITIES WITH THE FRIENDLIEST AND MOST HELPFUL STAFF IN HEMET, CA! ALL STAR LIVES UP TO IT'S NAME! WE WOULDN'T HAVE TRUSTED ANYONE ELSE WITH OUR FAMILIES BELONGINGS.THEIR SECURITY IS TOP NOTCH WITH ALARMS ON EACH UNIT AND CAMERAS AT EVERY CORNER. TRUST ALL STAR WITH YOUR VALUABLES!

Patricia W.
After my sister went in and rented a storage unit here after I did I just had to write a review. I got a storage unit here over a year ago and I will never go anywhere else. They were fairly priced but what a difference from others storage places in the area! The people there are great. We moved in during a heat wave and when I went to the office I was handed an ice cold bottle of water. I could have kissed them. I have a ton of my mother's antiques in storage, my apartment is way too small, and I love the idea that each unit has its own alarm. This isn't common at all. My sister just rented a unit at their other facility in Menifee after I told her how happy I was with them and she had the same great experience. Nice people, super clean and all units have their own alarms. In Hemet there are so many storage places but this is the one I suggest to everyone. I have heard nothing but great things from those that have gone there.

Jennifer M.
I walked in and rented a unit, and got to use their moving truck for free the same day. They even paid for the gas! Staff was very friendly and helpful, and every unit has its own door alarm. Great prices too!

Reo
I rented a storage from All Star Super Storage and loved the service I got. I was surprised at the cleanliness and the high level of security they provide. I was also happy to find out that they had a free truck I could use to help me move my things in. If you ever need storage in Hemet it would be foolish not to go to All Star Super Storage.

A Google User
I was new to Hemet, and needed a safe place to store most of my belongings during a move. I was encouraged by the manicured landscape and cleanliness of the facility. Once I met their professional and friendly staff, I felt safe storing with All-Star Super Storage. Their reasonable rates and flexible hours of access furthered my satisfaction. Thanks again All-Star Super Storage, you are the Best!
BEST PRICES, BEST DEALS, AND BEST SERVICE
WITH TWO LOCATIONS TO SERVE YOU!

MENIFEE / MURRIETA
FREEWAY LOCATION

SERVING MENIFEE, MURRIETA, TEMECULA,
SUN CITY, CANYON LAKE, FRENCH VALLEY
AND SURROUNDING AREAS

OFFICE HOURS 8AM-6PM
SEVEN DAYS A WEEK

CONVENIENT FREEWAY LOCATION
FROM INTERSTATE 215, EXIT AT SCOTT ROAD,
PROCEED WEST 1 BLOCK, TURN RIGHT ON HAUN,
WE ARE 1/2 MILE ON THE RIGHT

32456 HAUN ROAD, MENIFEE

(951) 679-4800
CALL NOW!

CENTRAL HEMET
LOCATION

SERVING HEMET, EAST HEMET, SAN
JACINTO, DIAMOND VALLEY, IDYLLWILD
AND SURROUNDING AREAS

OFFICE HOURS 8AM-6PM
SEVEN DAYS A WEEK

CENTRAL HEMET LOCATION
WE ARE CENTRALLY LOCATED
AT THE CORNER OF LYON AND ACACIA AVENUE
ENTER ON LYON AVENUE

320 S. LYON AVENUE, HEMET

(951) 652-5556
CALL NOW!